Disclosure: We only recommend the very best products that we love and think you will, too. That being said, we may receive a portion of sales from products purchased from this article, as some of the links below are affiliate links. This is at NO additional cost to you.
When trying to select the best gift, many of us have a tendency to focus on how much the item costs. However, the most thoughtful Christmas gifts have nothing to do with the price tag on the gift. It has more to do with how well the gift fits into the lifestyle of the recipient.
So when the time comes to pick gifts for the people in your life, take a little extra time to think about their interests, their goals, and then come up with gifts that align with those interests and goals. Doing this sends the message to your friends and family that you are a really thoughtful person.
So while there is nothing wrong with categorizing gifts based on age, sex, and your relationship with the recipient, this post is focused on selecting gifts based on interest.
I hope you find it helpful in choosing the perfect gift for your loved ones this Christmas. Let's jump right in…shall we?
For Those Who Love Cooking/Meal Prep
This one is for the sandwich lovers in your life. With this gift, they'll now be able to create mouth-watering, bistro-style sandwiches right in their kitchen.
2. Cook Book – Salt, Fat, Acid, Heat: Mastering the Elements of Good Cooking
There's a reason why this book ranks #1 in Cooking, Food &Wine Reference section on Amazon. The book promises to make a better cook out of us all so I'm sure the chefs in your life would really love this one.
3. Stainless Steel Odor Absorber
Every chef in your life knows how hard it is to get rid of the smell of garlic, onions, fish and other seafood after their time in the kitchen is over. This gift does exactly what the name implies: neutralizes and removes unwanted scents that smelly foods leave behind on the hand. Think about this as a stocking stuffer.
This gift is for the friend who loves to binge-watch their favorite TV shows on Friday nights. They'll be excited because you've finally made it possible for them to enjoy an endless supply of delicious popcorn
This really cool product speeds up the avocado ripening process evenly and gently, avoiding bruises and damage. Know any avocado lovers?
This simple device is all they'll need to cook eggs to perfection…every single time!
Just because you want to make it a whole lot easier for them to flip pancakes, eggs, and even vegetables, without any spill-overs.
Thoughtful Christmas Gifts for Coffee Lovers
Just because you want them to slowly enjoy every minute of their coffee time without having to worry that their drink would get cold.
Just because you understand how much they take their coffee time personally…and you'll like to inject some of their personality into it.
Just because you want to add some more personality to their coffee time.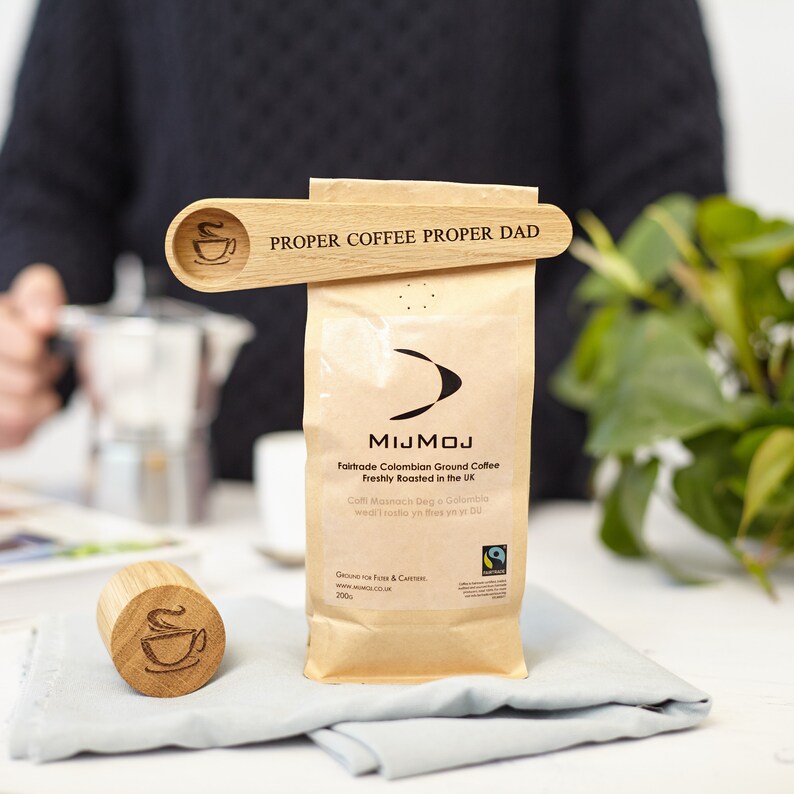 11. Pour-Over Glass Coffeemaker
Because nothing matters more to the coffee lovers in your life than to be able to enjoy the pure flavor experience that Chemex delivers. And you want to give that as a gift to them this Christmas.
Because wherever life takes your coffee-loving friends, you want them to still be able to enjoy the goodness of an authentic cup of expresso.
For Those Who Love The Active Lifestyle
Because you want to give the gift of convenience to the active lifestyle friends and family you have.
14. The Zipster
Because your friends are frustrated at the inconvenience of having their phones, keys, etc bouncing around while they are out jogging. And you can solve that problem very conveniently with this bounce-free waist pack.
15. SoundBot Bluetooth Wireless Smart Beanie Headset
Because you want to give the gift of convenience, music and winter warmth, all with one gift.
For Personal Development Enthusiasts
Because they like to have all their scribblings, thoughts and ideas all in one place…and you want to give them a gift that makes this possible.
Because you want to make it possible for them to take notes in a different book, detach the notes, and add it to the notebook they'll like to have it under. This is one really cool gift!
Because they are always seeking knowledge to move their lives to the next level. And this gift provides an abundance of wisdom from leaders in the business and personal development space…for a whole year!
Thoughtful Christmas Gifts for Games & Puzzles Lovers
19. Game of Phones
They probably think they've seen most of the games out there. Until you send them this surprise that brings them a whole lot more fun than they have ever imagined possible.
20. New York Times Custom Front Page Puzzle
Who would have thought that newspapers could be any fun? This is the gift the game lovers in your life didn't see coming.
21. Not Parent Approved: A Card Game for Kids, Families and Mischief Makers
Because you want them to always have a game that's family-friendly so that no matter who's coming to the party, no one would be left out.
Thoughtful Christmas Gifts for Gadget Lovers
22. Waterproof Bluetooth Speaker
Because they'll need a speaker that can come with them wherever their devices go, including the bathroom shower.
23. Apple AirPods with Wireless Charging Case
Because if they use an iPhone, they'll definitely want this for Christmas!
24. Mobile Devices Charging Station
Charging 3 or 4 devices can be a pain if they have to do that in various locations. Help them do it all centrally with this charging station.
For Video Game Lovers
Because the video game lovers in your life would never forget that you made it possible for them to play their favorite games, even while on the go. Bliss!
26. 3-Month Microsoft Xbox Game Pass Ultimate Membership
Give the gift of choice from the over 100 high-quality games on Xbox One
Thoughtful Christmas Gifts For Pet Lovers
27. The Original 'Did You Feed The Dog?
Give the gift of simplicity and elegance to the dog lover in your life, while making it super easy for them to get an answer to the question: has the dog been fed?
28. Custom Pet Portrait Cookie Cutter
Want to make the pet lover in your life extremely proud and happy? Help them bake cookies this Christmas with an image of their favorite pet on it.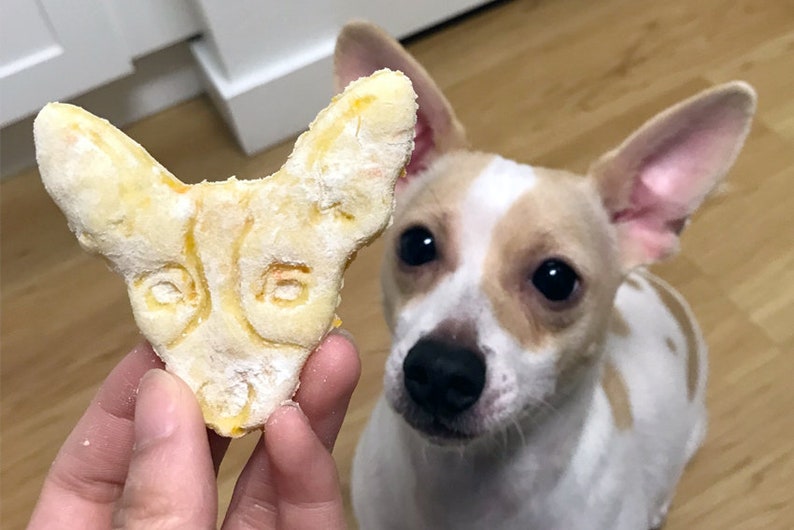 For Lovers of Home Improvement
29. 60 hour candle
Unique and buzzworthy, this 60-hour candle would bring untold elegance to any living space.
Give the gift of style and functionality this Christmas. Help eliminate the mess that slimy bar soaps create in the kitchen or bathroom with this gorgeous soap dish
This gift would be perfect for the home decor enthusiast in your life who is also a music lover. Made from reclaimed records, these coasters are both beautiful and also great conversation starters.
Honorable Mentions
32. Long Distance Friendship Bracelets
Looking for a gift that you can share with a loved one or closed friend? Check out this Set of Bond Touch Bracelets. "You keep one, and you give one to your dearest. When you touch it, they feel it. No matter where they are on the planet." This could make for a nice Christmas gift especially at this season, with all the travel restrictions.
33. Personalized Family Member Signpost
If you have loved ones scattered all across the globe, this personalized signpost would bring them all together in one place. Check it out!
34. Custom Handwriting Bracelet
You would hardly find a more personalized piece of jewelry apart from this one, created with your own handwriting! Thoughtful Christmas gifts don't come any better than this.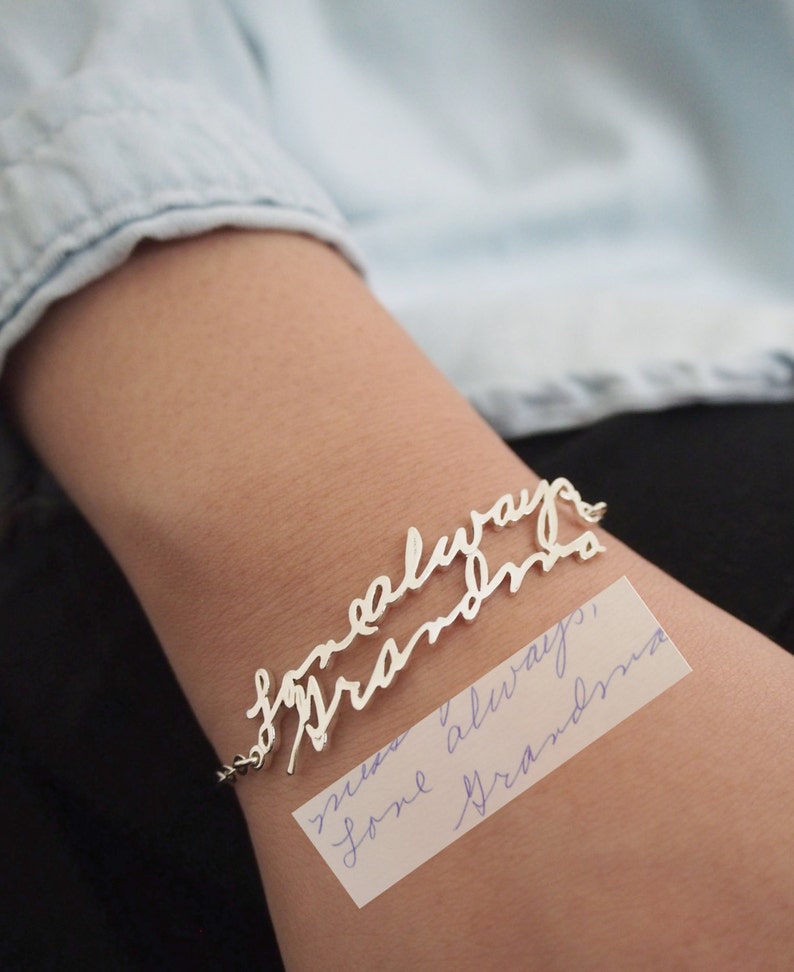 When we send gifts, our aim is always to communicate some form of emotion we feel towards the recipient – appreciation, pride, joy, etc. So it is a great practice to send a card along with your gift because nothing says how much you value a person as your very own words. If you'd like to purchase some inexpensive but beautiful cards to accompany your gift, check out our set of 52 blank greeting cards. It would give you more than enough cards to send along with each Christmas gift.
Tell me your favorite stocking stuffer ideas in comments.